'Innovation through tradition' – as a global trendsetter of natural and enjoyable nutrition, we make an active contribution to shaping current and future food concepts together with our customers using innovative solutions. Ever since our company was founded in 1893, the development and implementation of future-oriented ideas have made us what we are today.
Excellent ideas
right from the very beginning
Franz Zentis revolutionised the market for baking preparations when he laid the foundation stone for today's company. He mixed dried apricots with local sugar, creating the baking jam FAMOS: Feinste Aprikosen Marmelade Ohne Sirup (finest apricot marmalade without syrup).
Zentis continues to search tirelessly for innovations. Then in the mid-60s comes the decisive step to move into the industrial business. The range of yoghurt and curd cheese on offer in the chiller cabinet becomes significantly fruitier and more diverse thanks to Zentis. Zentis impresses the dairy industry with its fruit preparations. A fruitful success story begins.
New impetus
– from homemade to country-specific
We still have this innovative strength today: highly qualified and motivated development teams give their absolute best when it comes to developing innovative preparations or fillings for the next generation of modern food concepts. At our Aachen site alone, over 50 specialists work in research and development on innovative product concepts from the initial idea to market maturity.
Country-specific developments are made possible by close cooperation with production facilities and development departments in Poland, Hungary, Russia and the USA. Both local market knowledge and the latest international trends are integrated into development.
Since 2020, a central, global innovation management system has supported all departments. This department has been the catalyst for all the innovations in the Zentis Group.
As an innovative partner, we love to think about things from new perspectives. We align ourselves with the needs of the market and the special requirements of our B2B customers. As a result, many of our developments have been successfully launched on the market and are now firmly established:
List of innovations:
Dairy Splits (crispy inclusions, essential classic 'stracciatella yoghurt' in the refrigerated section)

Crunchy Cereals (crispy cereal core coated in chocolate as direct addition to the yoghurt mass)

Botanicals (exciting flavour notes and functional added value)

Ultra clean label (free of any additives, pure fruit preparations)

Sustainable, climate-neutral fruit preparations (through offset projects)

Solutions to reduce or avoid the use of sugar (e.g. use of tea extracts etc.)

UHT (more variety for pH-sensitive products, varied textures from fine to chunky, crispy or melt-in-the-mouth)
We can find your technical solution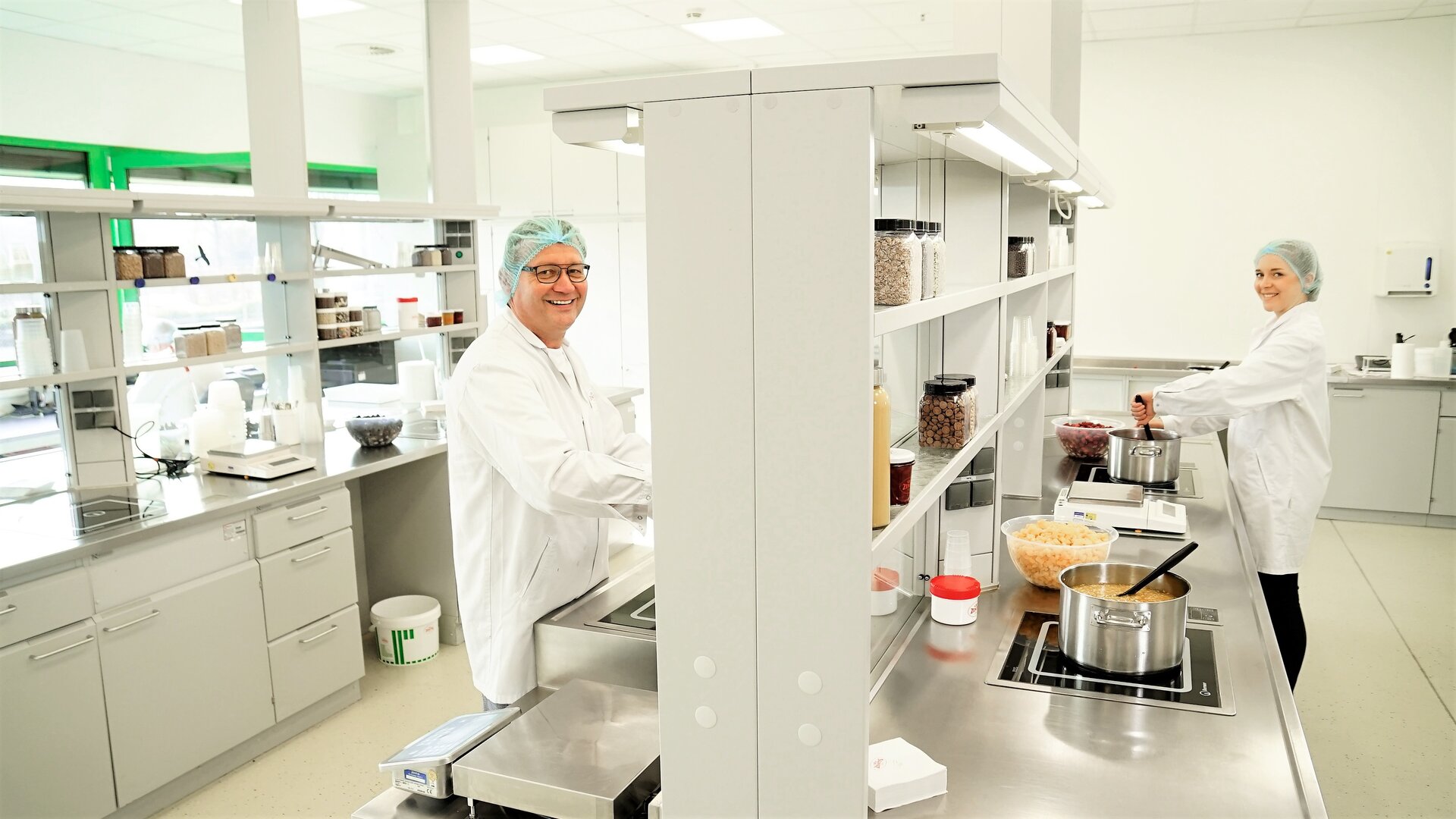 When it comes to integrating new products into production processes or developing manufacturing and processing methods, you can count on us. Dedicated, highly-qualified food technologists are available to answer any technical questions, and a team of experienced process engineers can also support you if necessary. Talk to us. We'll always find a solution: your solution.
Contact
We always give our best. Including when it comes to service.
We are delighted that our products have been to your taste. We would be happy to answer your questions in person.
How to find us:
Zentis GmbH & Co. KG 
Jülicher Straße 177
52070 Aachen
Telephone: +49 241 4760-0 
Fax: +49 241 4760-369 
Email: info@zentis.de